8 June 2021
Posted by:

Stefania Comegna

Category:

Actuality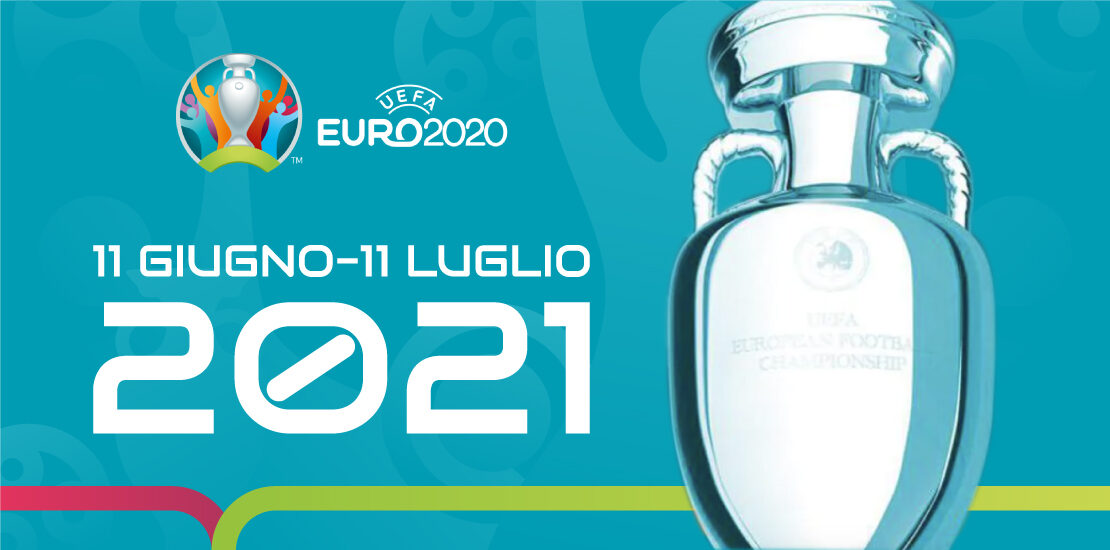 The UEFA Euro 2020 European Football Championship, scheduled for last year and postponed by 12 months due to the pandemic, starts on Friday 11 June 2021.
Born in 1960 from an idea of ​​the first UEFA general secretary, Frenchman Henri Delaunay, the EUEFA European Championship this year celebrates the 60th anniversary of the tournament, and for this reason there are so many innovations.
The main novelty is that there will not be a host team, as happened in the other editions, but the matches will be played in 11 distinct European cities.
Another significant change, already adopted in France in 2016, is on the qualification system that combines the classic groups (20 places) with the UEFA Nations League (4 places). In short, this edition will also see the adoption of the new format of the tournament, approved in 2005, which provides for the participation of 24 national football teams.
The teams will be divided into 6 groups of 4 teams. The first 2 of each group plus the 4 best third parties will pass the round in the second round. The winners of the round of 16 will compete in the quarterfinals and, subsequently, the best will move on to the semifinals until they reach the very final, in a single race, which will decide the winning national team.
The top 20 teams that will take part in the 2020 Tournament have been selected through the usual qualifiers played from 21 March to 19 November 2019 in 10 groups, 5 from 6 teams and 5 from 5 teams, from which the first two of each qualified. The remaining 4 places went to the 4 winners of the playoffs played between October and November 2020 and, in the event that a team had already been qualified, the place was transferred to the next one in the league table.
The opening match will be held at the Olympic Stadium in Rome at 21:00 with the Turkey-Italy match and instead the semifinals and the final will be played at the Wembley Stadium in London.
From 11 June we will have 30 days of great European football to experience together with E-Play24 !!