E-Play24 celebrates 90 years of the pink jersey
31 May 2021
Posted by:

Emilia Matrisciano

Category:

Actuality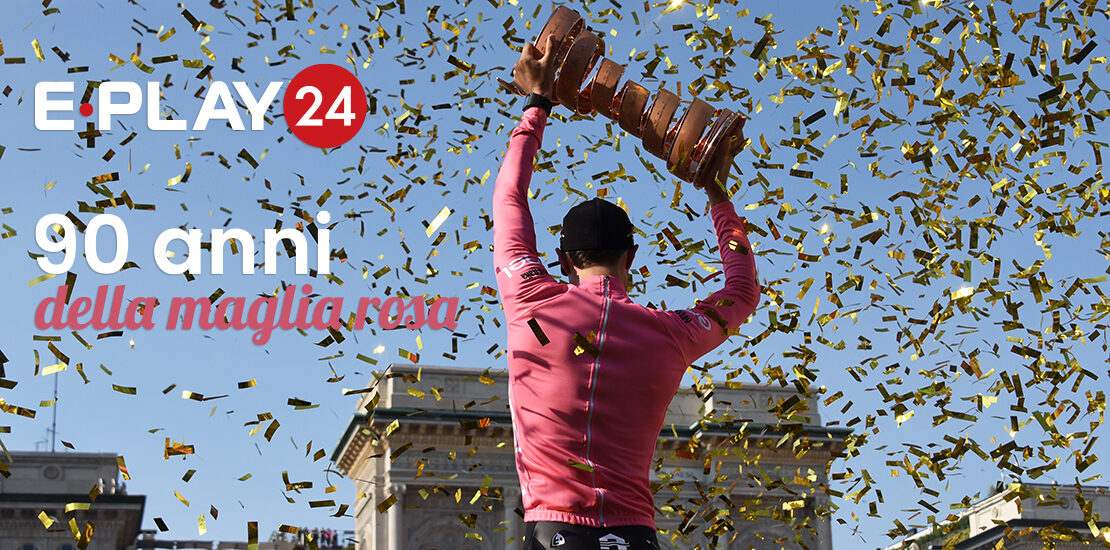 The 104th Giro d'Italia, the most famous sporting event for all cycling enthusiasts, started on May 8th.
This year the race had an even greater significance as the famous and coveted Maglia Rosa turned 90 years old! The anniversary falls exactly on May 10, the day on which, back in 1931, the Gazzetta dello sport, the newspaper that gave life to the "Giro d'Italia" in 1909, wanted the winner of the race to wear something special.
From that day on, the pink jersey, like the color that recalls the sports newspaper par excellence, became the symbol of victory and happiness. Learco Guerra, nicknamed the human locomotive, was the first to wear the victory shirt on May 10, 1931, after finishing first, immediately after Alfredo Binda, the strongest champion of the time.
The victory of War, from Mantua of San Nicolò Po, sent his fans into ecstasy and that day he wore the first Maglia Rosa, in raw wool weighing 300 grams, with a high collar and two pockets on the front designed to hold a sandwich and water bottle.
In the following years, 254 athletes had the honor of wearing the pink jersey, even for just one day, we remember Eddy Mercks, who wore it 78 times, Binda 59 times, Francesco Moser 57 times, Vincenzo Nibali 21 times, and the great Italian champion Marco Pantani who wore it 14 times.
To commemorate the 90th anniversary of the pink jersey, a virtual exhibition was set up with the collaboration of the Ghisallo Cycling Museum (CO) and the Museum of the city of Alessandria, the famous city of bicycles.
The phrase " Willing to rise to the stars " is engraved on the collar of the pink shirt, a verse from "Purgatorio" by Dante Alighieri poet who made the history of the Italian language, an element that identifies even more the pink jersey as a symbol of the history of Italian sport.
E-Play24 joins in celebrating the first 90 years of the Maglia Rosa.